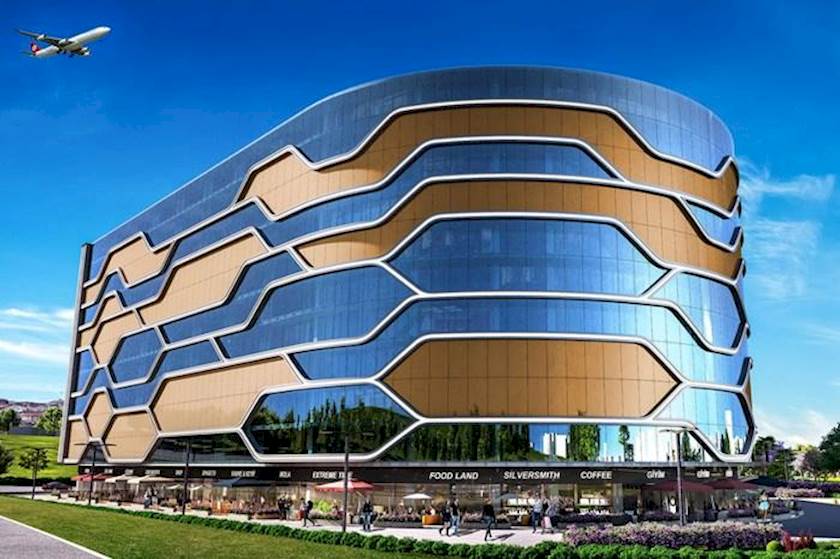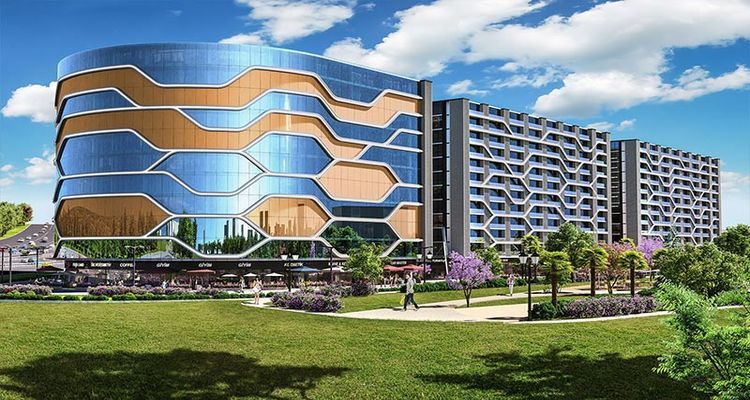 Keles Center Airport has been constructed on Kucukcekmece which is one of the prestigious districts of the Istanbul. It has a unique and evolving location. It is designed as 3 blocks over 21.288 square meters area.
Keles Center Airport will open up the doors of a quality and peaceful life, and it will be a profitable investment.
Keles Center Airport is prepared according to the needs of the region with its three different social life units; Residence, Office, and Shopping Center. One of the aims of the project is to make residents' lives easier. By a combination of these units, you will get everything you need without leaving your gated community.
You will keep pace with the dynamic business world by its convenient route, and also its accessibility to public transportation facilities will provide great convenience. In addition, Keles Center Airport has a substantial technological infrastructure, conference, and meeting rooms. These facilities give you an option to enjoy the pleasure of working in the center of the city.
Keles Center Airport will be everyone's new meeting point! Due to the metro, Metrobus, and alternative transportation options, it will become the new center of the "shopping" in Istanbul. It will get everybody's attention with remarkable stores through the E-5, and also become a profitable investment center.
Dry Cleaner
Reception
Concierge
Valet Parking Service
Parking Lot
Parking Garage
Landscaping
24 hour Security
Security Gate
Security Cameras
Cafe
Hairdresser
Supermarket
Fitness Center
Sauna
Turkish Hammam
Walking-Trace
Air Conditioner
Generator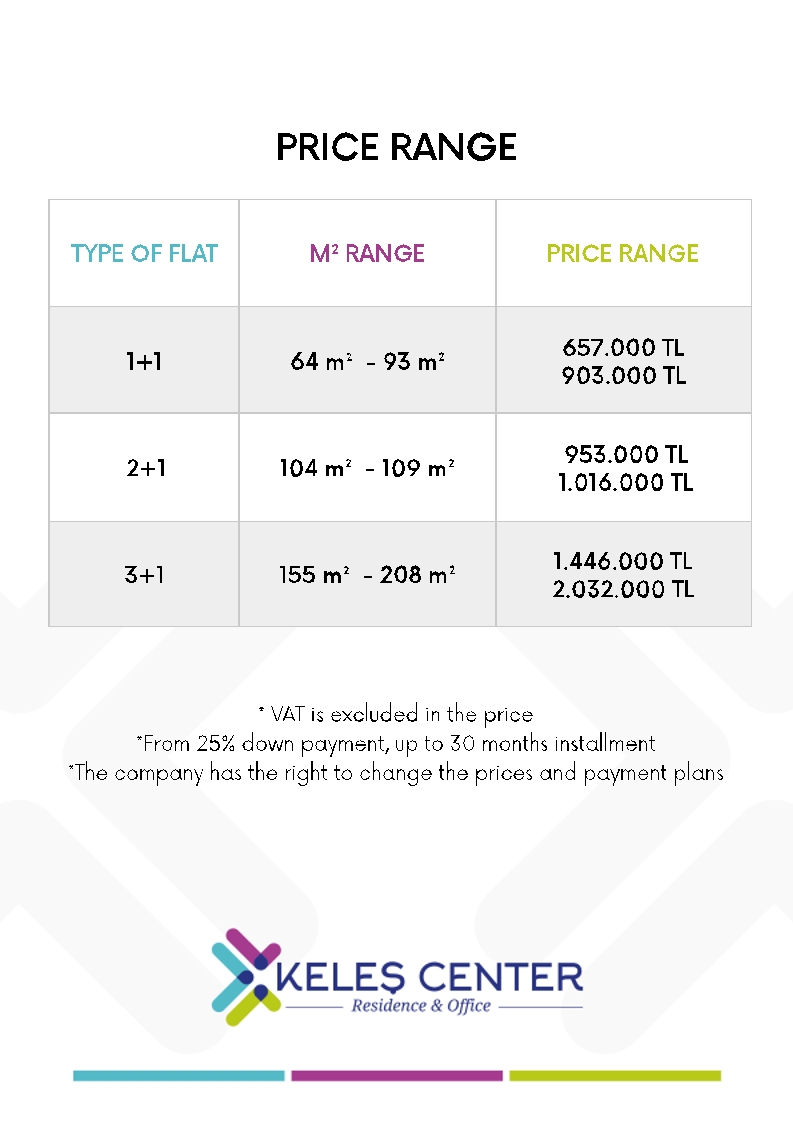 You're about to sign up for the most attractive programme in the world,
tell us more about you and our agents will get in touch with you soon.