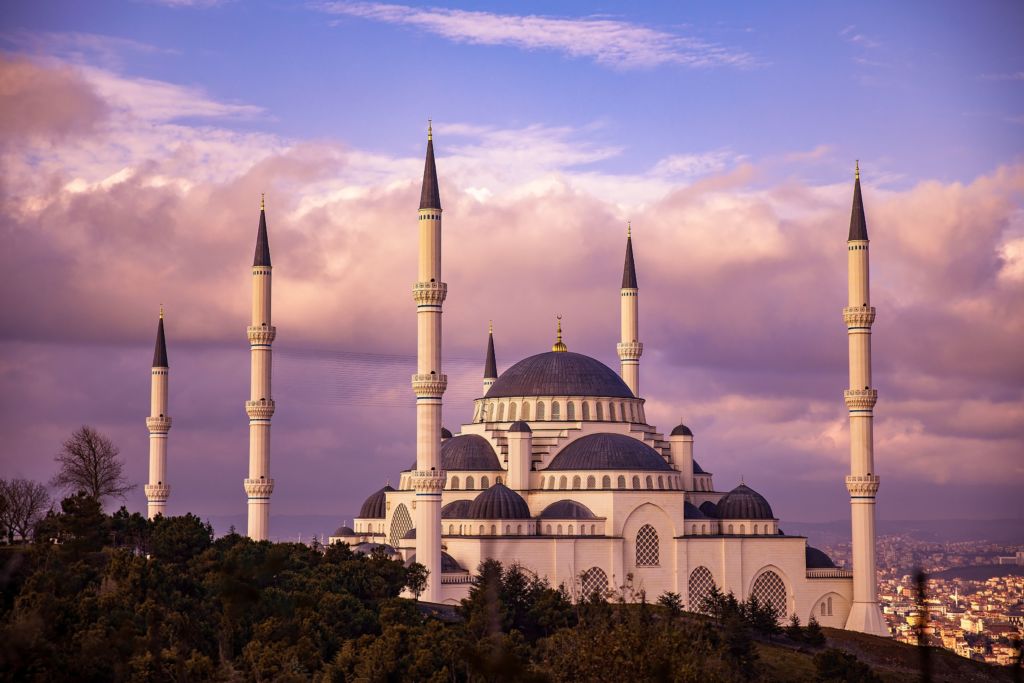 Turkey is known all over the world for its exotic landscapes, historical landmarks, and culturally-diverse population groups. This transcontinental country, with regions that are situated in both Western Asia and Southeastern Europe, proudly carries the traces of the centuries-old-history of the Greek, Persian and Roman empires as part of its modern heritage.
Apart from being one of the globe's top tourism destinations, the country features a thriving real estate sector that is currently all ripe for attracting foreign investments – set to reward full-fledged citizenships for property investments of USD 250,000 or more.
Turkey: Where Living the Dream Just Got More Real…
The ascent of Turkey's real estate and immigration sectors becomes all the more noticeable when the country is contrasted with other developed states – including the US and the UK – where the residential property markets have recently witnessed a decline in aggregate investment activity, and there are loud, policy-level calls for a more measured (if not isolationist) approach towards accepting 'outsiders' for permanent residency.
Further, Turkey has retained its ranking as the third most-lucrative country for global real estate investments over the past two years.
In 2017, Deloitte and PricewaterhouseCoopers Consulting, two internationally renowned auditing service providers, declared Istanbul to be the world's top city for attracting global real estate investments in residential properties.
Turkey's real estate market boom can also be attributed to other non-land-specific reasons, such as:
Legislative amendments,
Cultural shifts,
Unprecedented inflows into the country's tourism sector
In terms of this last factor, the country's Foreign Direct Investment (FDI) levels have seen an unprecedented increase – with a huge number of non-resident individuals and international companies willing to invest their capital in the local property marketplace today.
All of these developments come at a time when the country's political leadership is negotiating Turkey's accession to the European Union (EU) as a member state; a move which, if finalised, would create an even more hospitable environment for foreign investors to put their stake in the Turkish Lira and citizenship in the coming years.
Legislative Amendments
The Turkish government is making efforts to help the local real estate sector become more competitive and come to par with the fast pace of the international property market.
To facilitate the local property-purchase process for foreign buyers, the authorities concerned have made revisions to various laws. These provisions include changes to the property title registry law, laws for obtaining residential permits, and mortgage regulations. The governmental framework meant to oversee the said legislations was recently relaxed and made more lenient. Further changes were also introduced to allow people from other countries to purchase properties in Turkey.
Another recent attempt to improve the country's infrastructure and urban construction standards has helped the government secure long-term investments – causing resale prices to immediately shoot up for high-end real estate.
The government has also lowered the threshold for the amount of investment needed to gain Turkish citizenship; which can now be obtained through an investment of only USD 250,000 in the property sector (as mentioned – making this a very affordable venture). This development has further provided incentives for investors to put their stake into the local property marketplace.
Financial Discipline
The country has worked on improving its overall structural and financial stability parameters by implementing a strong monetary policy, as well as ensuring transparency in the workings of the financial sector.
The Turkish government, as such, has adopted strict fiscal discipline; leading to the realization of an immensely reduced budget deficit (which went down from 17% in 2017 to only 1.8% in 2019).
The Turkish Bank also played its role in reducing and stabilising inflation by introducing stricter rules and regulations. Mortgage approval and bank lending levels have also gone up over the years; enabling quicker sector investments.
Economic Growth
An exceptional and unprecedented rate of economic growth recorded over the past two decades in Turkey has encouraged foreign investors to take notice of local market practices. Their confidence, further, has gradually increased and strengthened based on a consideration of the prospects (for return) made available to them in the country's real estate sector.
The country, as per its recorded, aggregate figures, has showcased a promising, upward trend in economic growth in recent years. The economy grew by 9.2% in 2010 and by 8.5% in 2011. Even though the growth has slowed down slightly since then – declining from 7.4% in 2017 to 2.6% in 2018 – the government is still reporting an increase.
The statistics depict a favourable future for the world's 19th largest economy, with a projected annual GDP growth rate of over 5%. Moreover, the government recently lowered taxes from 33% to only 20% for the corporate sector. Similarly, privatisation across the country and the increasing number of Turkish businesses moving abroad has also had a positive impact on the local real estate sector.
Additionally, lifting restrictions on imports and the liberalization of foreign exchange transactions has helped the sector a great deal. Turkish exports increased to a staggering value of USD 168 billion in 2018. Foreign direct investment has gone up; showcasing an increased demand for commercial and residential real estate from foreign companies.
The increasingly stable economy, high-quality construction standards, and across-the-board transparency has made the real estate sector a reliable investment avenue for both local and foreign investors.
Tourism Boom
Turkey was named one of the top ten tourist destinations in the world during 2018; with more than 46 million tourists choosing it as their favourite vacation spot. This has inevitably led to an increase in the demand for vacation homes as well as rental properties.
Consequently, the thriving tourism sector has created a need for modern shopping centres and accessible trade services. There has been an upsurge in the number of malls and shopping centres in the metropolises in Turkey, but the demand on this front keeps growing. Thus, there is a growing demand for more infrastructure and construction; creating room for foreign companies to try and make their place in the country's construction sector.
A Changing Culture
More than 60% of the country's population is under 40 years of age. These young people are highly educated and motivated to rise up the ranks of society.
Due to Turkey's cultivation of a generally liberal (pluralistic) mindset, traditional customs are getting increasingly replaced with progressive values. More and more people are choosing to secure a dwelling of their own; rather than make do with larger, joint-family settings. This approach has led to an overall increase in local demand for new housing and subsequent investment levels in the property sector.
The estimated current shortfall of adequate housing facilities in the country is somewhere around 2.5 million residential units, according to government sources. As per reports, foreign companies have expressed their willingness to fulfil this unmet demand gap.
–
Turkey, when considered on an overall footing, comes off as a safe and lucrative option for property market investments as compared to the other major players in the real estate business; including the UK, US and France.
It has a strong financial system and progressive real estate policies – putting it in the list of the most sought-after residential destinations in the world.
Setting up businesses and undertaking various investment alternatives in the country is also relatively easier than it is in other countries – making Turkey an ideal investment destination for (current) non-resident individuals.