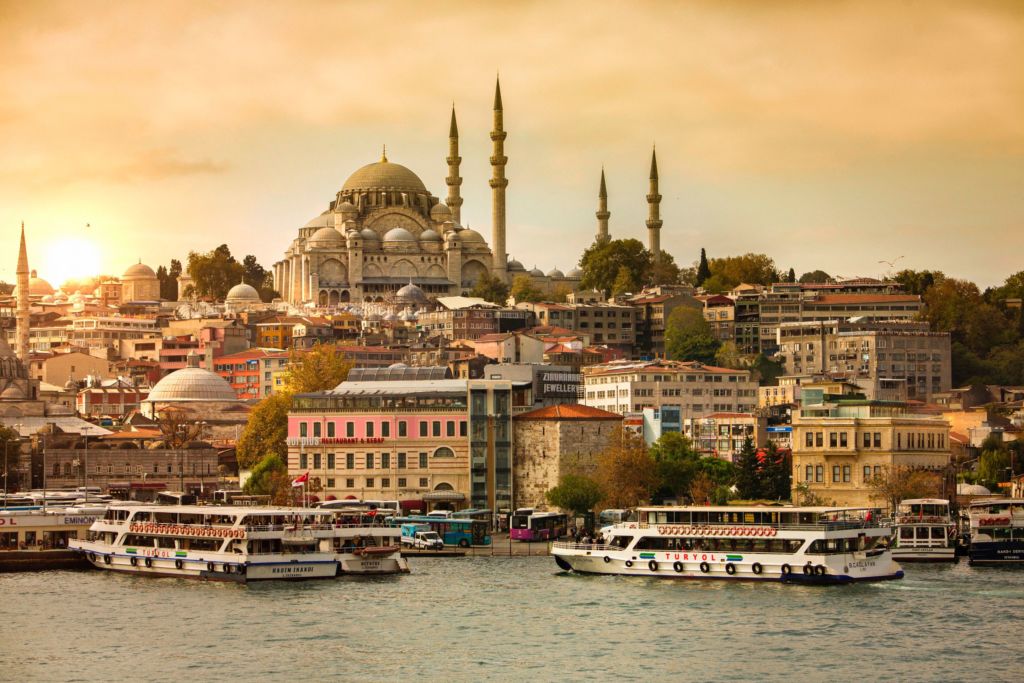 A title deed or TAPU SENEDİ (locally referred to as Tapu) is a document which signifies the ownership of a property. In Turkey, this stipulation is provided, registered and archived by the General Directorate of Land Registry and Cadastre (Tapu Kadastro Genel Mudurlugu).
The title deed carries detailed information on a property and its owner. Owing to the complexities involved in its drafting, it becomes imperative for every buyer to understand even its smallest details. Further, a lawyer's assistance usually becomes a next-to-necessary requirement during the document-consolidation and property transfer process.
If you are looking to buy property in Turkey in order to acquire the country's citizenship, here is everything you would need to know regarding the ordering, processing, and categorization of a Tapu.
1.    What are the Various Kinds of Turkish Title Deeds/TAPU?
TAPU can be categorised into the Blue and Red Tapu types.
a.    Blue Tapu
Blue Tapu is primarily concerned with land titles and shared ownership. It does not apply to any construction activity conducted on a purchased land piece, nor does it designate individual ownership.
In other words, this Tapu applies only to the land of a specific property and not to any structure built on it.
Additionally, where it relates to the number of dwellings and shares of a property, it only denotes the share of a single owner in the entire structure (who, in many cases, can be bound to the decisions of the collective for pursuing major, personal, undertakings – like selling or renting the property in the open market, or taking a mortgage against it).
In this way, a major downside of the Blue Tapu is that it denotes your property as a share of a much larger property.
For example, if you have a home in a locality which features a total of 10 houses, the Blue Tapu may indicate your property to form its 1/10th share.
b.    Red Tapu
A Red Tapu is used to signify a much more comprehensive property title deed – with greater transactional ambit. This freehold title is applicable to both residential and commercial properties, and is categorised into the kat irtifakı and kat mülkiyeti variants.
Kat irtifaki translates into 'construction servitude' in the local language. It basically denotes that a property is still under development, even though its ownership is individually enforced. It connotes that a property that is not ready for use; either because of construction reasons or because it does not have the requisite government permits.
Kat Mulkiyeti signifies the exact opposite. It denotes an apartment or a house that is ready for use (inhabiting). In other words, it signifies that the property's development has been completed – meaning that the local authorities have inspected it and have issued the relevant permit. This is basically a possession license called iskan.
It is iskan that legally converts a title into a property (into a kat mulkiyeti – assigned against a full title deed).
Therefore, if you are looking to buy property in Turkey for citizenship purposes, you would be well advised to procure one with a kat mulkiyeti (Red Tapu) – a property with a complete title deed that has been issued an iskan; otherwise you may face trouble in selling your property.
2.    Verifying Your Turkish Title Deed
This comprises a necessary, legal step. You must always verify your title deed against the payment/fulfilment of any charges, mortgage requirements, or other encumbrances with the relevant authorities. You can always contract the services of a lawyer for this purpose.
3.    The Costs (Stamp Duty) Involved in the Transfer of a Turkish Title Deed
When you buy or sell an immovable property, you are basically initiating a title deed transfer.
The government fee reserved for this transfer, also known as the Stamp Duty, is calculated at 4% of a property's total value. This amount is usually paid by the buyer at the time of the title deed exchange (transfer of property). However, sometimes it may be split between the buyer and seller, depending on the presale negotiation agreement finalised between the two parties.
4.    How to Obtain a Turkish Title Deed
You can do this by taking the following steps:
Visit your local Tapu office. Do not forget to bring along your ID card and passport.
Pay the Stamp Duty required for the transfer of the title deed – manageable through a wire transfer. You, along with the property seller, will then become official signatories to the deed.
The office will issue a new, original title deed in your name – in recognition of your capacity as the property's new owner.
Opportunity to Obtain Turkish Citizenship
Anyone who invests USD 250,000 (or more) in a Turkish property is eligible to obtain citizenship.
An important thing to keep in mind if you plan on obtaining Turkish citizenship through this method is that your right to transfer the property becomes restricted for three years (following its acquisition). As such, you will not be permitted to sell it during that time.