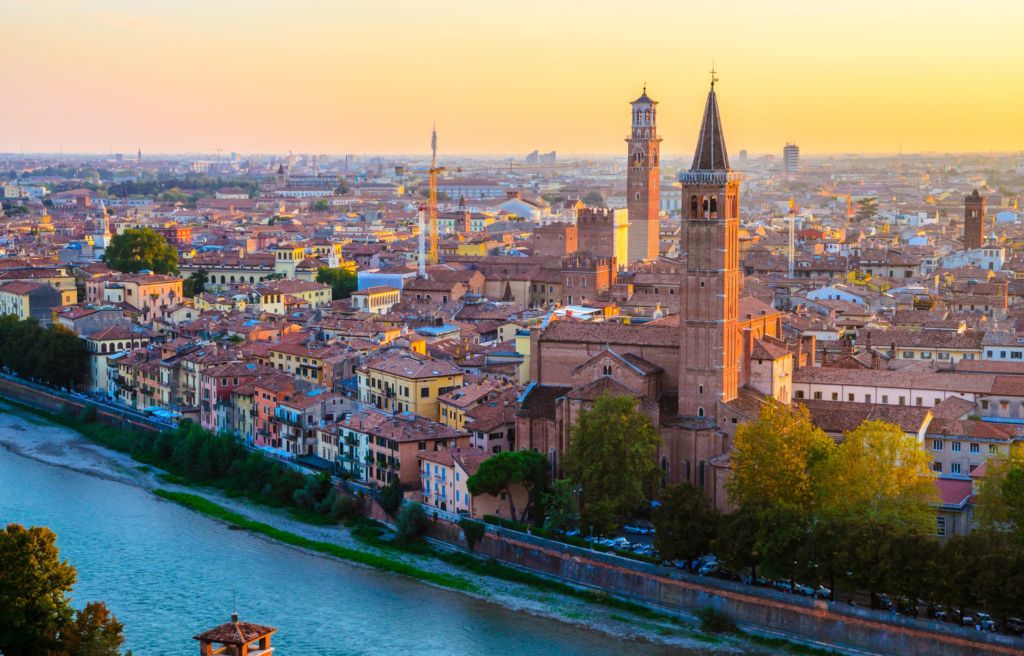 Turkey is a land of history, culture, exotic cuisines, and an abundance of natural beauty. So it is not exactly a great wonder that people from other countries show a great deal of interest in buying developed or undeveloped land for homeownership or investment reasons here. However, purchasing property in a foreign land (other than in the Anatolian mainland, that is – as you'll learn in this piece) usually tends to become a complicated affair, as foreigners are often not familiar with their destination countries' governing laws and regulations.
But if you're wondering about how to go about purchasing property in Turkey, we're here to guide you through the process.
In a nutshell, we'll tell you how to avoid risk, legal complications, and that disconcerting feeling of 'a lack of control' over the proceedings (which is mostly never in your head – and arises from some definitive, outside cause). You will also learn how to overcome the cultural gap and language barriers that can come in the wake of your decision; making for as smooth a property ownership – and potential naturalization- process as possible!
1.       Start by conducting some thorough research
This might be obvious, but it's also the part that most people tend to ignore. Research, by way of principle, ought to be the starting point of you buying real estate anywhere. Simply put, you need to conduct a very thorough study of the field to avoid being blindsided by your lack of information or legal jargon (which comes as a sad accompaniment of every legal system everywhere – not just Turkey).
To commence with your field analysis, read up on the country's local real estate publications (both online and print) to familiarize yourself with the market. Rushing into the decision without much premeditation can lead to serious, long-term losses, so take your time.
Gather information about the various parts of Turkey where residential real estate is plentiful; particularly the regions which match your living requirements perfectly.
Now we do understand that it can get frustrating when each real estate agent you contact has a different story to tell; causing you to consider being done with the whole thing. However, the right decision made at the right time can count for a lot in real estate.
So take caution.
2.     Get yourself a reliable agent
Go through the detailed credentials of your considered real estate agents, check their websites, and compare reviews. You can also reach out to their existing or past customers (if their testimonials are not given) to gauge their honest opinions. Once finalized, tell your agent about your specific requirements, and if his/her response sounds like a memorized sales pitch, then chances are high that you may have stepped into a sales trap.
As such, you need an experienced agent who understands exactly why you're purchasing real estate in a new country; in order to match you up with the right kind of property options to fulfil those aims. As Turkey is a large country, each city offers its own vibe, and climatic/landscape conditions; which, in the end, should align your preferences.
So you need to be vocal about what you want – eschewing all reluctance.
3.     Climb on a plane and visit the place!
It's likely that you may already have been to Turkey (as you decided to buy property there!). Even so, it's important to visit the country once again before you finally 'graduate' to being able to seal a deal with the benefit of contemplation.
Try to gain a 'nativist' perspective of the exact place where you want to move. Don't just visualize the endeavor with a focus on the bare aesthetics of your chosen locality; take note of the whole lifestyle that comes with it.
Turkey, for one, is the type of country that needs to be experienced and not Googled. But even if you do decide to pursue the latter course, don't make the mistake of going the digital route alone.
Inspect the listings that your agent has lined up for you. Meet the locals, build a rapport, and question them about the place; this 'insider's' perspective is truly priceless.
4.     Don't limit your budget to a specific figure
When investing in a foreign land, it pays off big to maintain a large budget; as this enables you to consider a diversified range of property options. Having your mind open to pricier property choices also positions you to generate greater value for money.
Just know that you don't need to make a purchase at the first asking price offered. If you like a property, test for its 'wiggle room' and set up a negotiation session.
Property prices in Turkey are usually higher than a few Asian, and lower than many European, countries; so you need to ensure that you're getting the right property for the price that you're paying. Additionally, there are several incidental costs (associated with taxation and other concerns) that are linked with real estate purchasing in Turkey – you need to be aware of them in advance.
5.      Hire a legal representative to wrap up the purchase
This is how you get to make sense of all the convoluted, legal diction that comes your way.
Hire a local attorney and have him/her minutely go over your property purchase contracts to look for any loopholes that you could have missed. You can also give your power of attorney to the solicitor, so he/she can conduct the purchase for you; saving you both time and money.
After the contracts have been signed, the purchase will take almost 4 weeks to complete – considering that it is processed through all the proper channels. Your solicitor can (or rather, should) use this time to make all the necessary property verifications. This will involve title checks and municipality checks to confirm that the property is registered in your name.
Finally, you will need to register your Turkish TAPU* (a.k.a the 'Title Deed').
You will receive this document once all the paperwork and contractual obligations have been executed – with this deed marking you off as the rightful owner of your dream home in a country that continues to be one of the most frequently-visited tourist (or otherwise) destinations in the world.
*Turkish TAPU (full form: TAPY SENEDİ) is the title deed and the only record that marks you as the true owner of real estate in Turkey. Without this document, your claim to a property gets nullified.